Devil's Tramping Grounds : Haunted NC

Posted:
July 23rd, 2006, 4:41 pm
A few weeks ago, I wrote about
Lydia's Bridge
, a real-life ghost story in Greensboro. At the time I must confess I had alot of fun going out and exploring, bringing back images to the Internet that had never really been posted before. It's these stories, you'll find from time to time on the news or in newspapers, but then are lost and forgotten, only to be renewed by when urban legend leads some reporter back to regurgitate past stories.
But it got me thinking. There must be other scary tales of ghosts, and urban legends in North Carolina. Sure the Internet has some good information, but for the most part, what little is posted, is pre-digital camera age, and lack the ability to really describe the story. So here it is my adventure to the Devil's Tramping Grounds: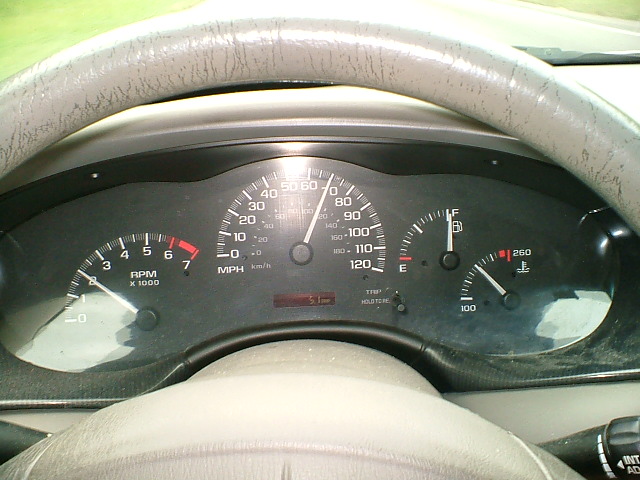 So here I am, cruising down US-421 South at 70MPH in search of the Devil's Tramping Grounds. What is the Devil's Tramping Grounds you might ask? Good question.
Legend says that this is the very place the devil himself can rise from the depths of fiery hell, and come to earth. It's at this place, the devil walks in circles on certain nights and brings his evil into this world.
In other-words it's the Devil's thinking circle.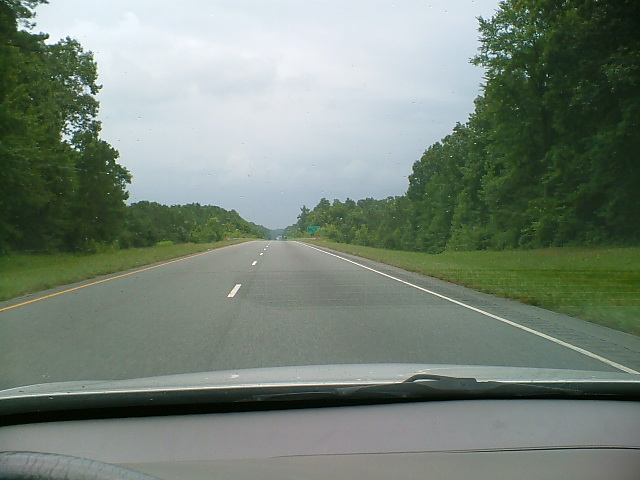 Weather looked good when we left the Guilford County line and sped our way down through Randolph County, then finally Chatham County. As we grew closer, the sky grew dark, and we knew we were closing in on the Devil's Tramping Grounds.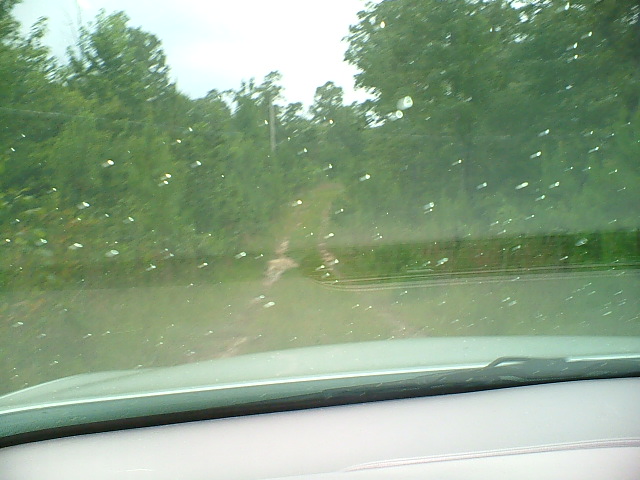 Since I was given the GPS coordinates for the Devils Tramping Grounds, but didn't have a hand-held GPS device, a little bit of searching was needed to find it once we got to the general area. Thinking it was possible to reach it by vehicle, I tried several roads which would have certainly looked right at home in the middle of an X-files episode.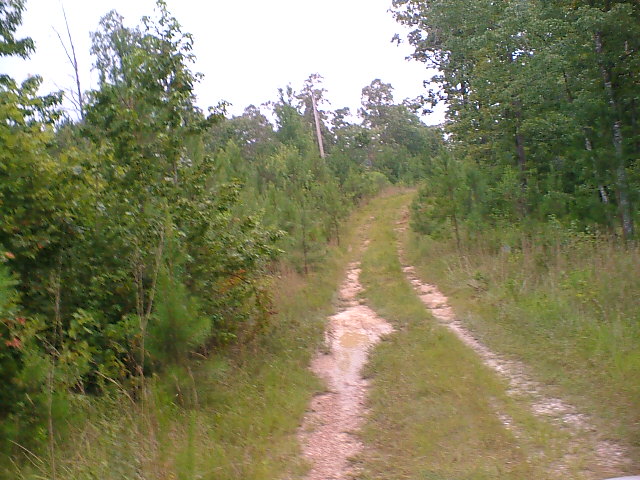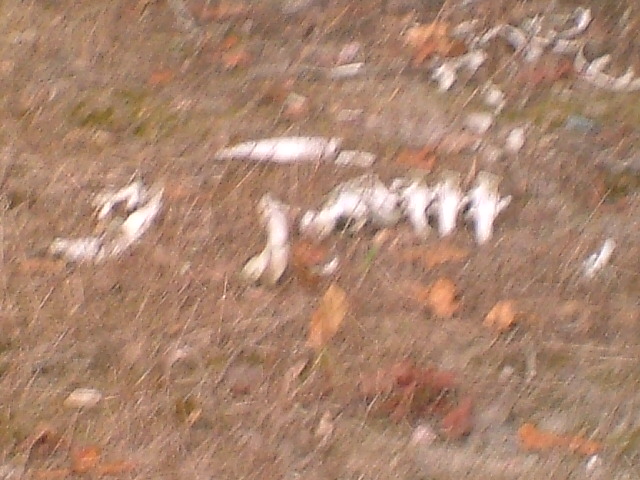 Once we were on the outskirts of the woods surrounding the Devils Tramping Grounds, we started to discover signs of Satanic torture and devil worshiping, as you can see by these bones. While the picture didn't come out to well, I do have the bones in the back of my car. Can someone give me an Ebay? (What does Satanic Alien bones go for now-a-days?)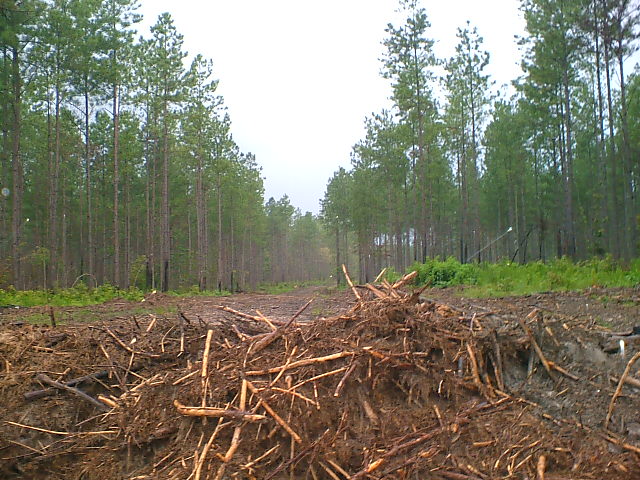 Weather began to decline very quickly, and most of the woods began swelling around where I knew I would have to hike down a path to get to it. We're not talking a normal amount of rain, we're talking buckets. With the car possibly sinking in the mud, and No-Trespassing signs posted on all the trees, things didn't look so good.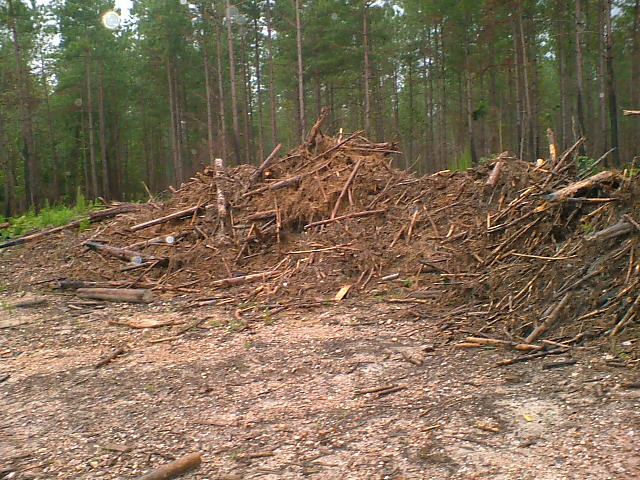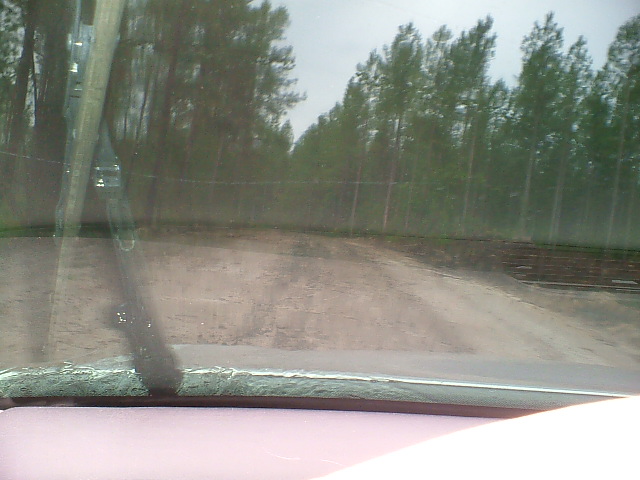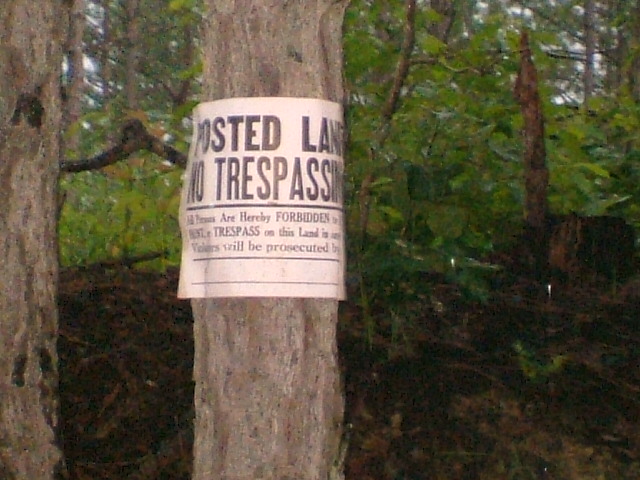 Through the following woods is the Devil's Tramping grounds, and only a short walk from the car. But it's dumping water on us and my son Chance is refusing to jump out of the car and be swept away from the rising waters. This is after all, Siler City not Los Angeles and I don't think they have a swift-water-rescue team. Not that anyone would even notice us out here in the middle of creepy redneck land.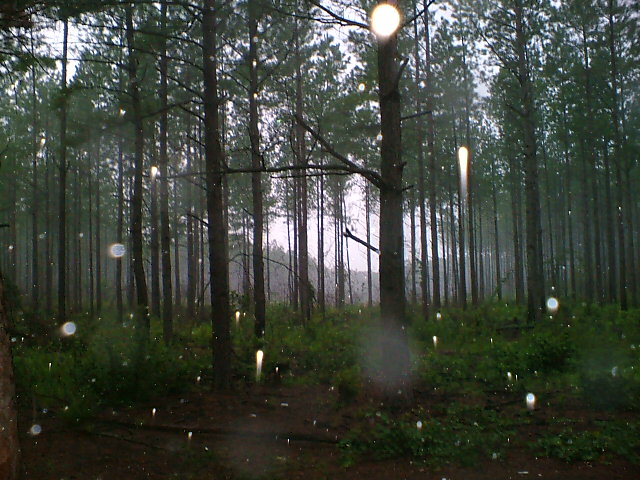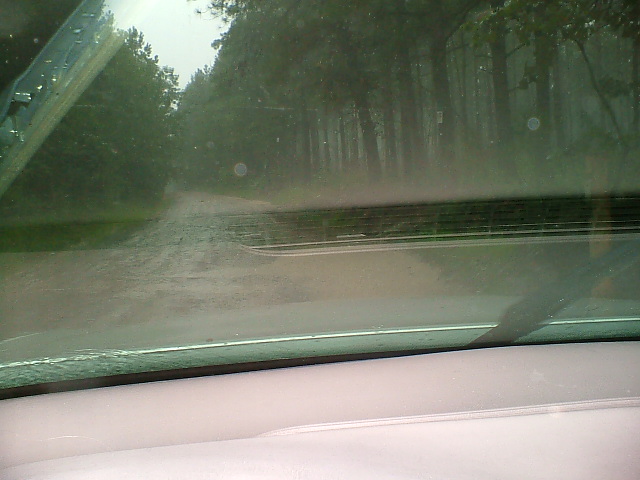 The Devil's Tramping Ground - It is a patch of land in a perfect circle- 40 feet across, the perimeter of which is a path about a foot wide. It's said that the devil himself walks that path every night pacing as he spins his evil deeds, no one has ever been able to spend the night there, and nothing will grow on the path, it is said that anything placed in the circle will disappear by the next morning.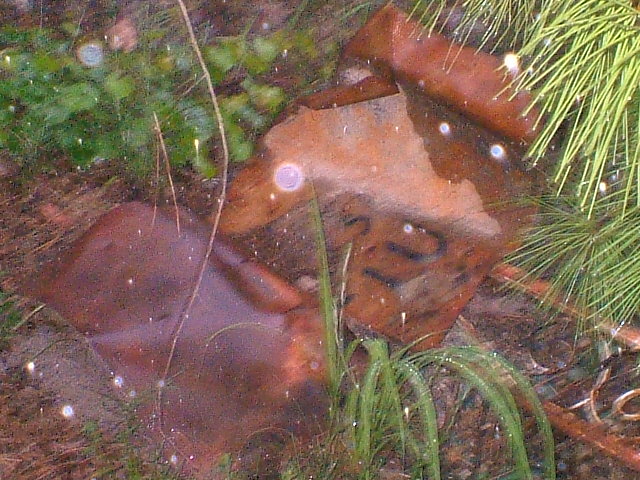 At some point, my better judgement got the best of me, and my four-year old was begging for a Happy Meal. With no sign of the rain letting up, we headed back towards God country. I promise to return, better equipped to explore the Devil's stomping grounds. If I would have gotten there I would have seen this: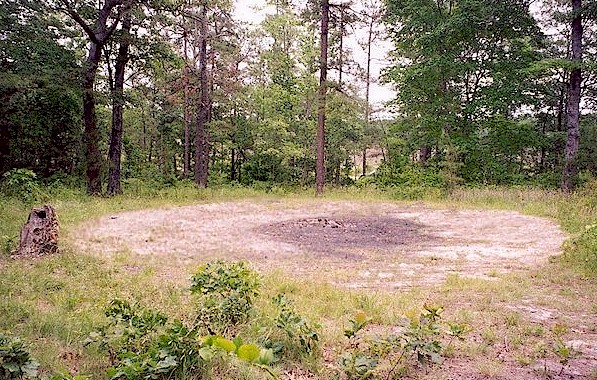 This picture is one of several available online. This particular one came from
here.
I have some curiosities as to if the Devil's tromping grounds even exist any-longer. While it did appear there was a vast area open in the middle of the woods, it did appear a large scale construction project was afoot, and may be building upon the Devil's Tromping Grounds. Can someone say "Full Disclosure" when buying a home there? Needless to say if your adamant about exploring the Devil's Tromping Ground's the GPS co-ordinates are:
Code: Select all

+35° 35' 3.54", -79° 29' 13.26" (35.584317, -79.487017) @35.584317,-79.487017
Or for the human based directions:
The Devil's Tramping Ground is approximately 50 miles south of Greensboro. It is not easy to find and be prepared for mild hiking, rural driving, and super-natural phenomenon.

Take 421 South Approximately 38 miles.
Turn Right onto State Route 902 Follow For about 7 Miles.
Turn Left of Devil's Tromping Grounds Rd. (Not Marked) Follow for 1.7 miles.

You should see a gravel pull off on the left. The Devil's Tramping Ground is about 150 feet down the dirt path.