In-N-Out - The 100 Patty Hamburger
by
Liv
| Published on February 12th, 2006, 3:41 pm | Food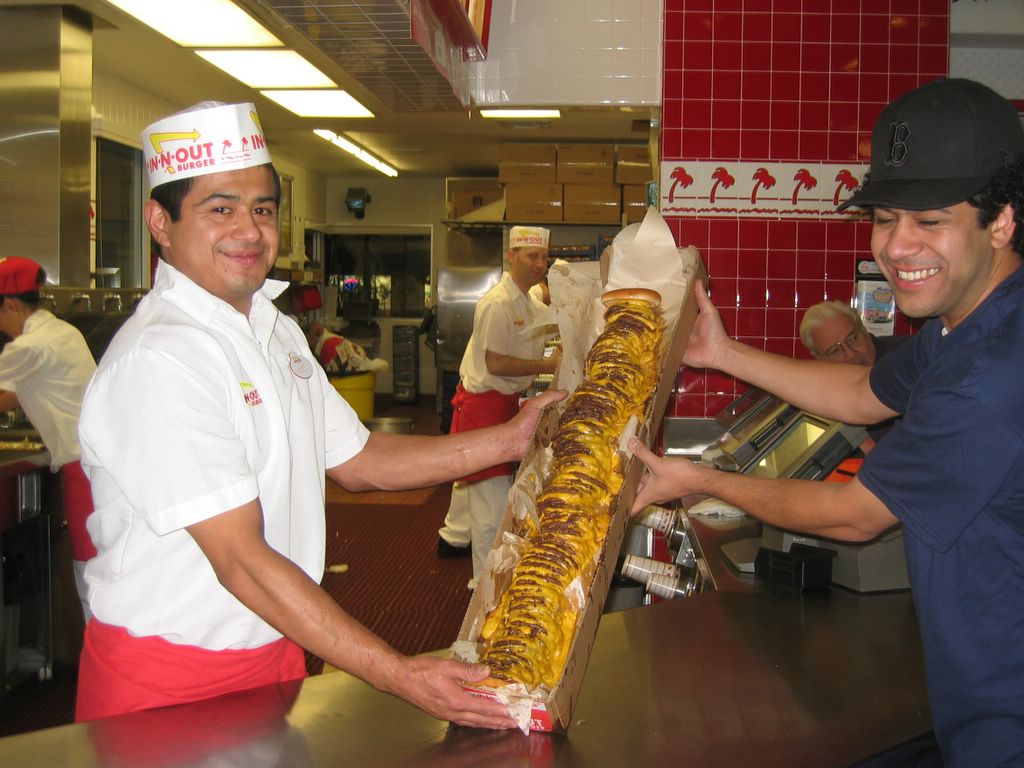 In-N-Out
I recognize this is an east coast blog. I recognize you may not have any clue what I'm talking about. Those who've traveled or are misplaced Californians already know about the infamous In-N-Out Restaurant chain.
They're known for a burger called the double double. Basically a double cheeseburger made fresh and legendary among late night California burger enthusiasts. For a long time we've all known that although not on the menu, you could always order a triple-triple or even a 10x10 which is 10 beef patties and 10 pieces of cheese.

But now
someone
has officially ordered a 100x100. Cost $97.88. Total calories: 19490. These undisputed heroes of heartburn ate it in only 2 hours.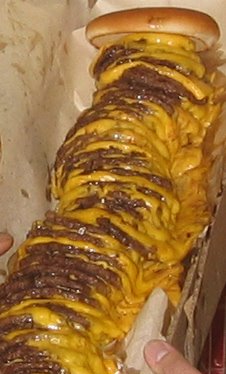 While I can't recommend ordering the 100 patty beef In-N-Out burger on your next visit to California, you might consider praying that one day this legendary restaurant finds its way to the east-coast.