Shoppes at Brittway Commons Village- Greensboro's New Mall
by
Liv
| Published on March 25th, 2006, 4:37 pm | Greensboro
Britt Way Commons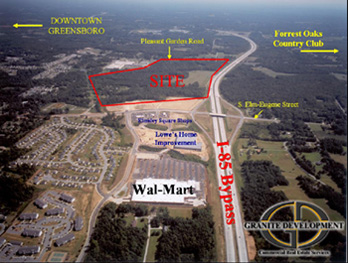 News 2
ignites my excitement for a newly planned outdoor mall in south east Greensboro called BrittWay Commons.
A proposed 800,000 square foot shopping center in Southeast Greensboro is the latest possible addition to the growth along the new I-85 bypass.

Developers plan to build the mall, which will be called Britt Way Commons, on about 115 acres along I-85 between South Elm-Eugene Street and Pleasant Garden Road.

Thank you lord! Finally I won't have to battle the horrid atrocity of parking and mad shoppers at Four Seasons, nor forced to drive to the clear other side of town for Friendly Center. Kudos to you Mr Construction person.