Greensboro Fun Fourth - July 4th
by
Liv
| Published on July 4th, 2006, 3:40 pm | Greensboro
It was bloody hot, and my mom who happens to wear SPF 1000 Sun Lotion just to protect herself got so mad she started ramming Serenity's stroller into little kids because she got so hot.
The good part was fun fourth was awesome. The bad part was even though parking was free, it was harder then heck to get to the parking decks since all the roads were closed.
The bad part was someone came up with the bright idea to not accept cash at any of the vendors, and only tickets, yet no one sold tickets. The good part was Libby Hills was passing out free water.
The good part was the kids area was right next to the beer alley. The bad part was I forgot my ID.
Overall... Fun Fourth needs improvement, but the good part, it was still better than working, or sitting in the house all day, and you can tell it's organizers did try really hard, and succeeded at a really awesome Independence day.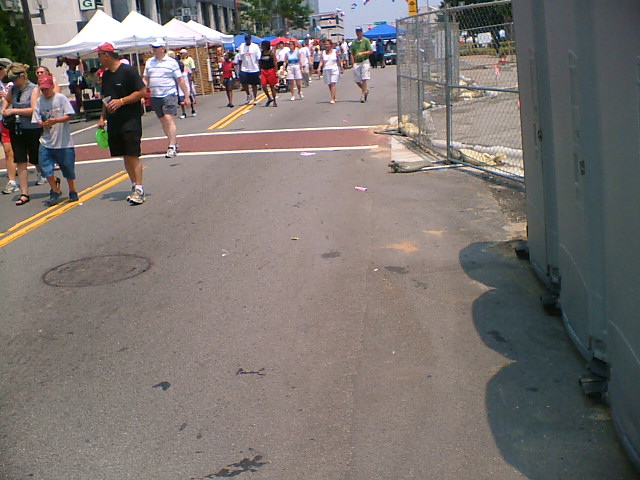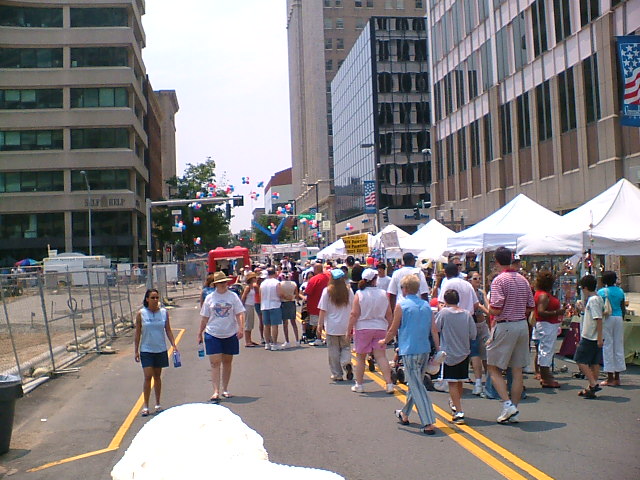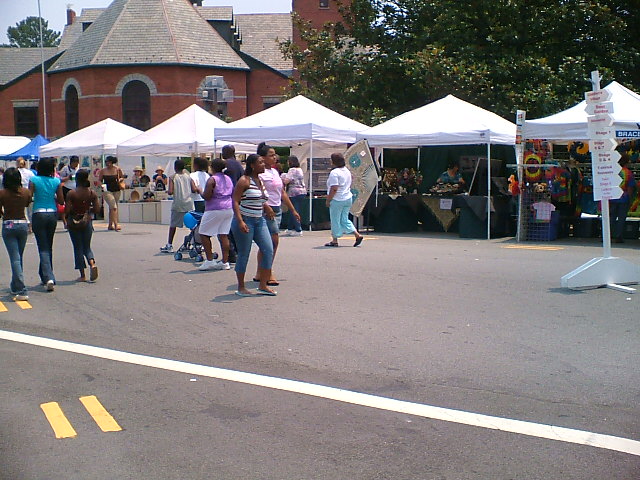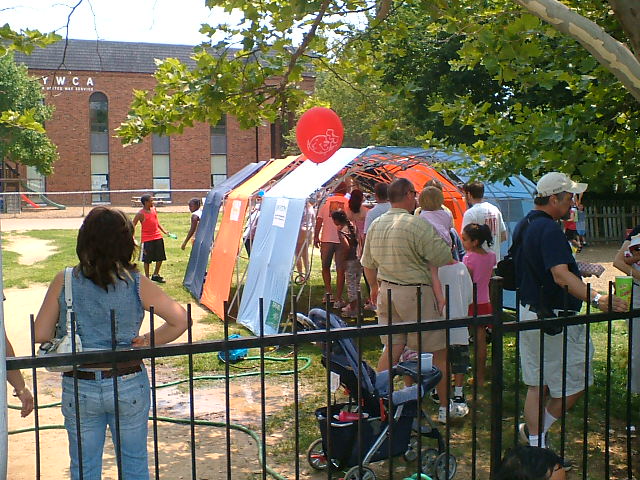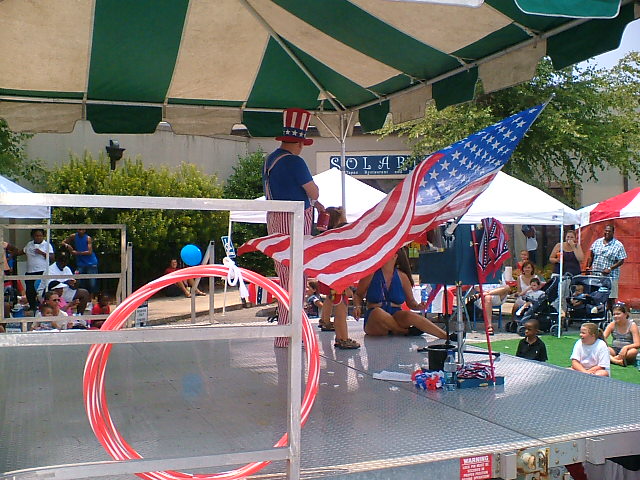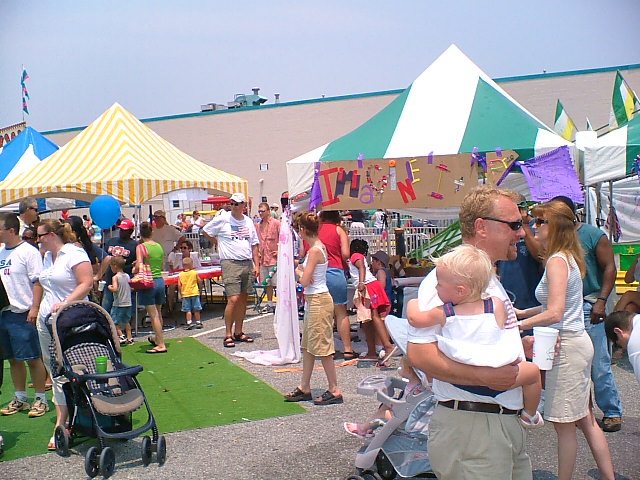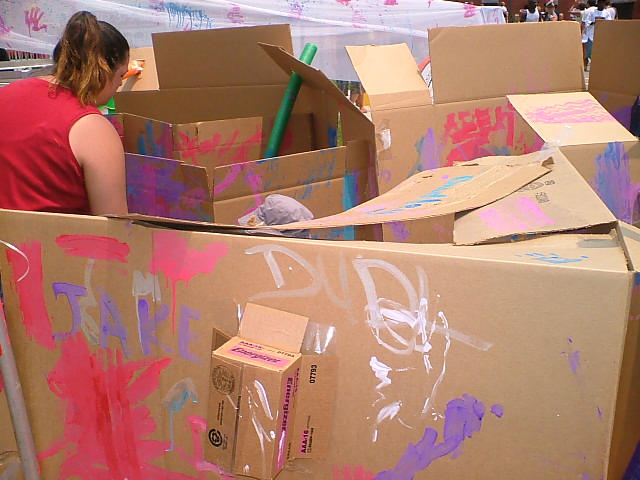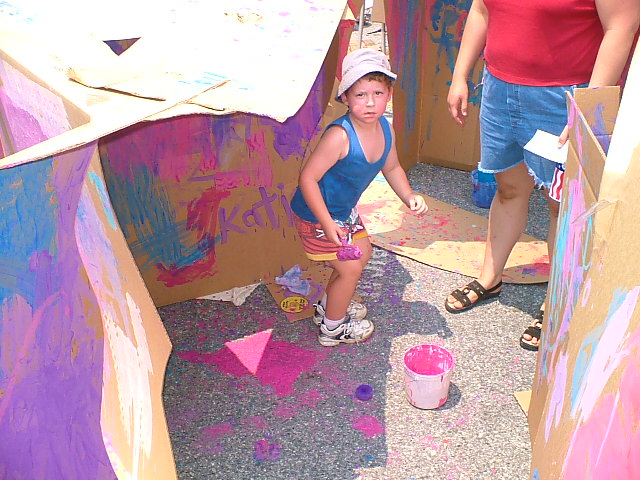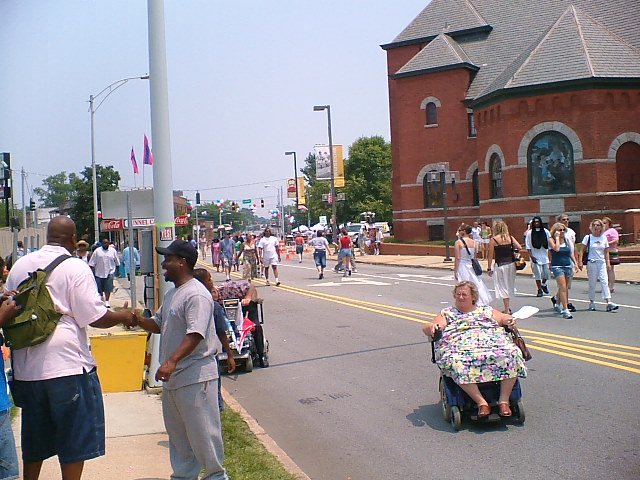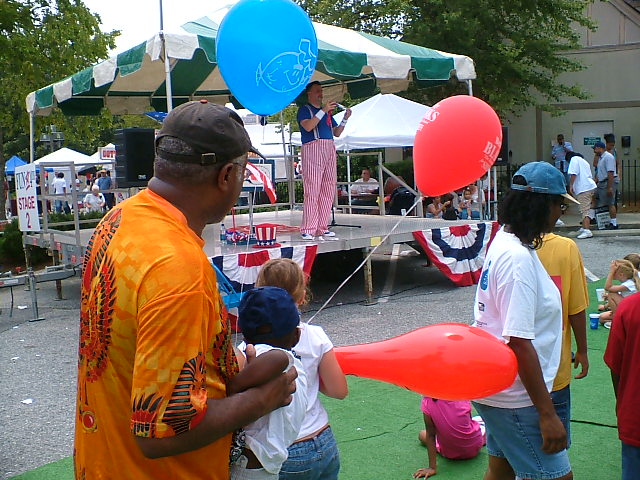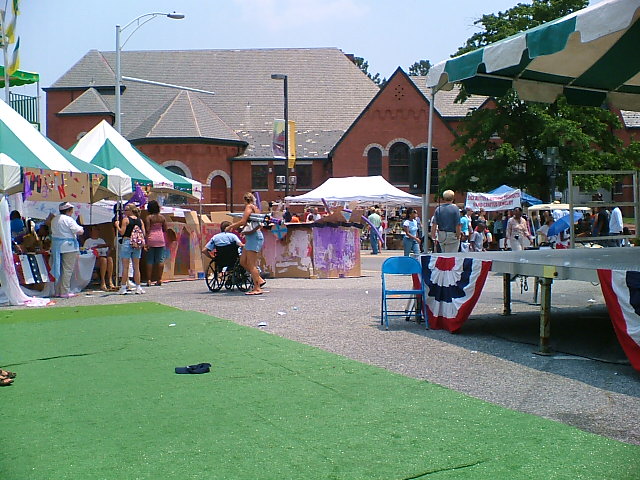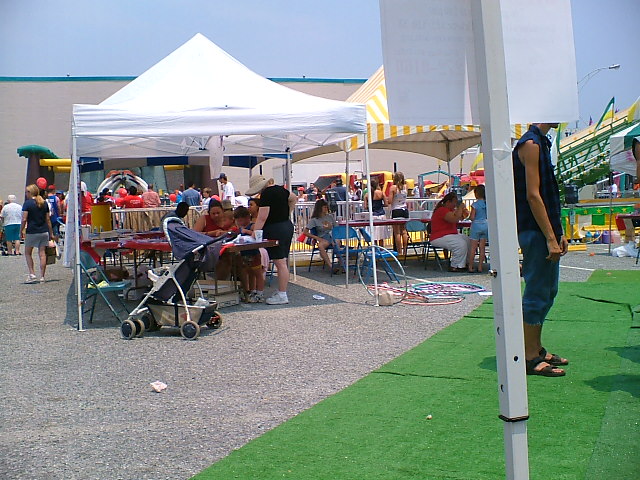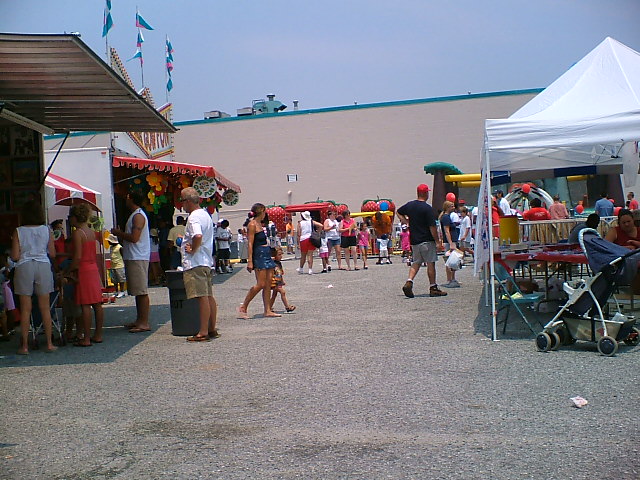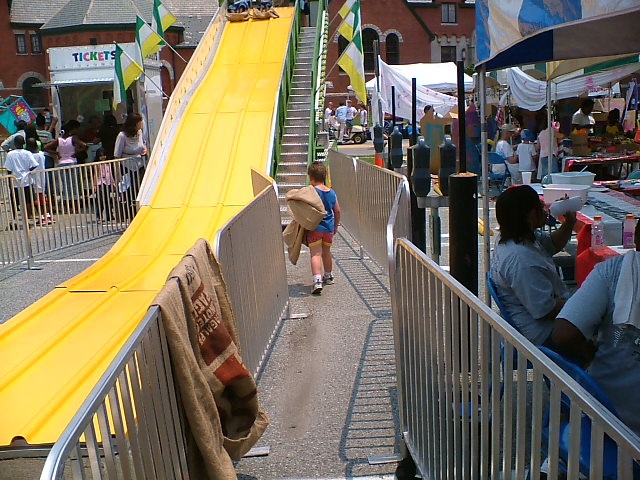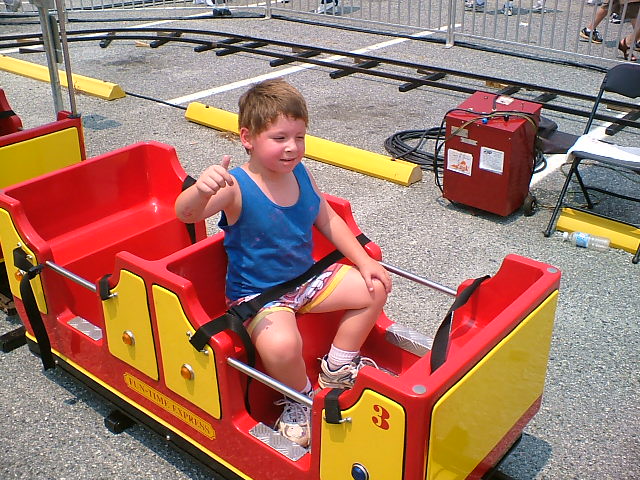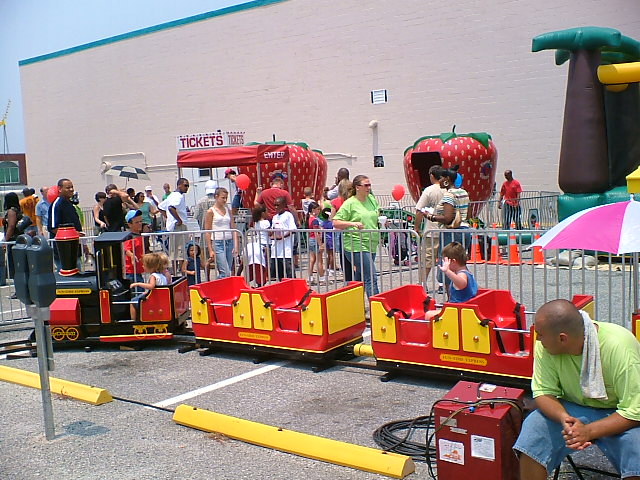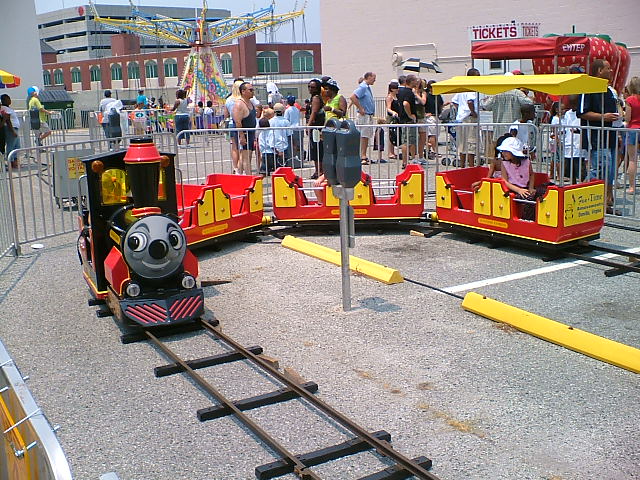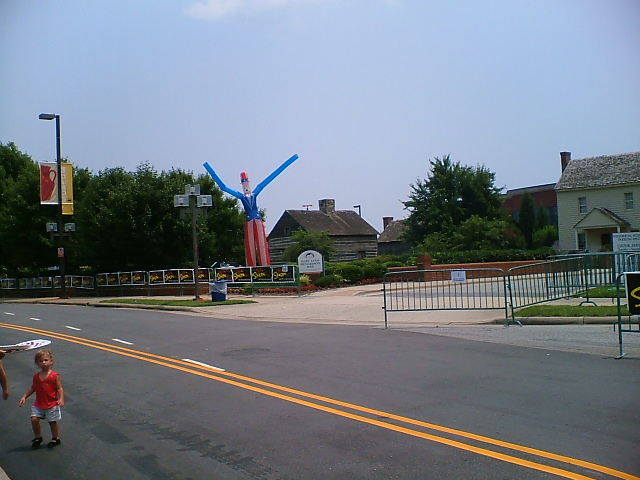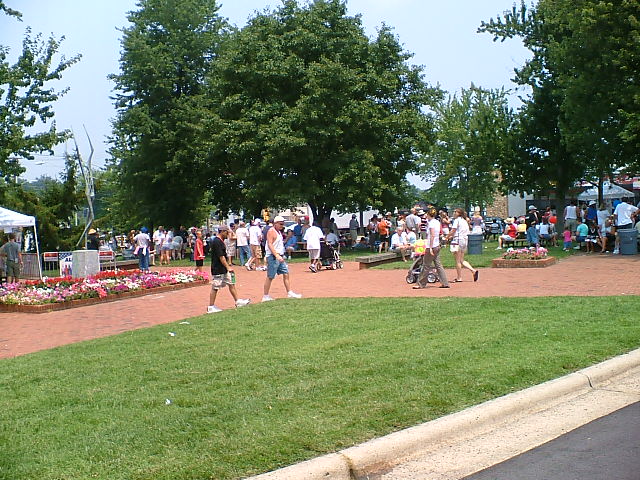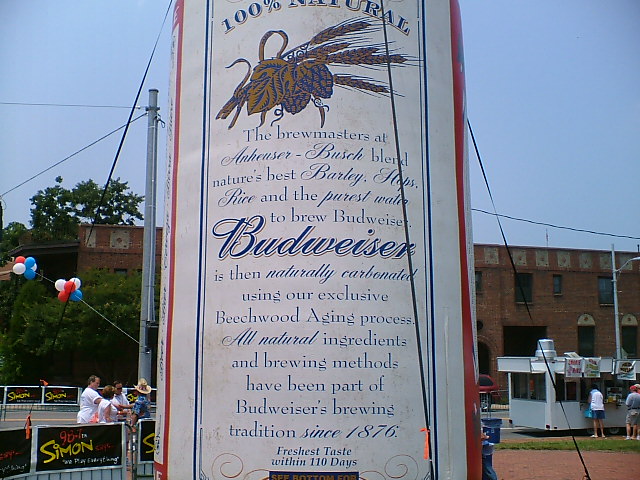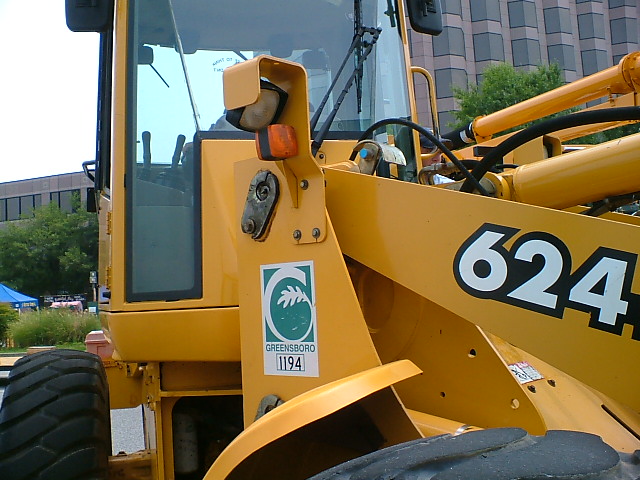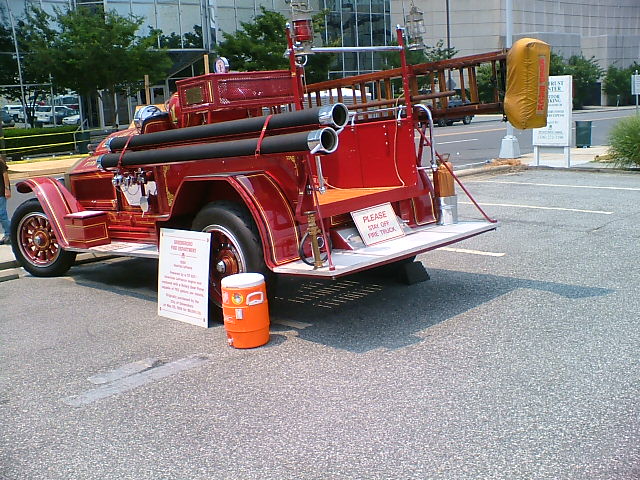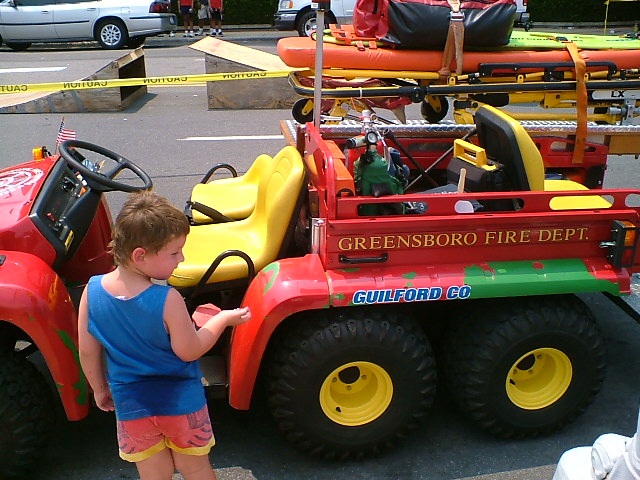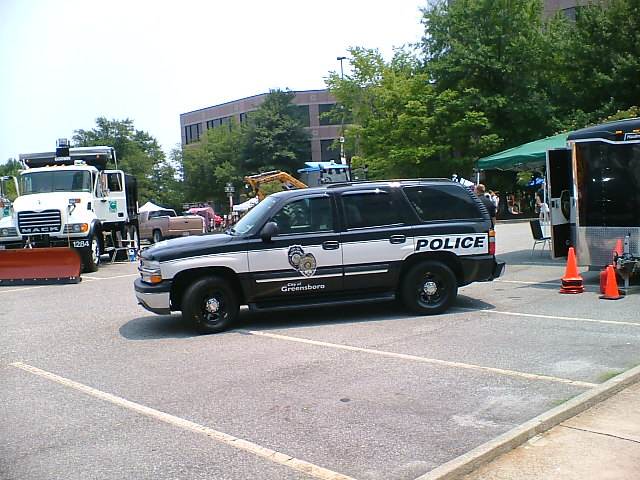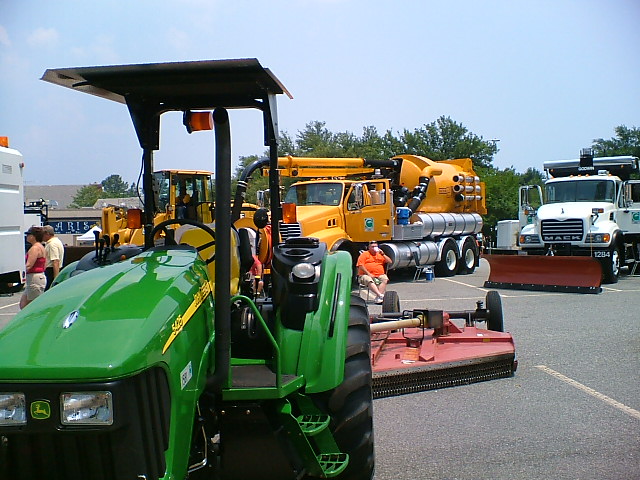 Shannon has this to say:
Shannon wrote:How badly do those Chick-Fil-A cows want to promote chicken? Well they are fighting for their lives and will stop at no costs. They hit an all time low in desperation yesterday at the Fun Fourth event in Sunny Greensboro. I saw them stick some poor dope inside of a sweaty cow suit, head piece and all, to parade around for the children in triple digit heat, not to mention the humidity.
I saw twinkie little hoochies having heat stroke in blue bikinis and cannot begin to fathom how torturous it must have been stuck inside that costume. Who was the poor soul and how much did those cows pay him? There must have been some great incentive to step inside that claustrophobic suit of torture.
Even when the cow suit phantom was thirsty or wanted to get a snow cone he had to find the place to buy some tickets just to get some icee relief. For none of the vendors would accept cash at the booths. I really think that this creative idea lost the organizations a lot of money. Even I was ready to buy the kids a treat but decided that in the heat it was too much work to walk around searching for tickets. Plus who knows how many tickets to buy when you do find them?
My son's favorite activity seemed to be painting on the cardboard maze. What a great idea! I'm even going to try this one at home.
The highlight for all of us seemed to be playing in the leaky hose water on the side of the street and gulping down the free ice water from Libby Hill. I even saw adults get in on the action over by the playground as some genius put up a walk through misting tent. Oohh, thank you!
The bounty of creativity in all of the sidewalk booths was great. It was so reminiscent of those street fairs we all love in Southern California. I saw a lot of ingenuity. Too bad my paycheck is coming in late this week due to the holiday. I would have loved blowing it on some of the adorable crafts to help support our local creative business folks.
Over all we had a blast and the only reason we left was from all the sun soaking and heat exhaustion going on. Thank you Greensboro for a great event and for a happy Fourth of July!