Anamorphic Chalk Drawings By Julian Beaver

Posted:
March 28th, 2006, 11:45 am
Julian Beaver
I stumbled upon the anamorphic street chalk drawings of Julian Beaver, a English artist who can take 100% flat images he creates and brings them into 3-D by the art of morphing. By looking at the anamorphic images from the correct angle, the picture seems to defy the laws of perspective. All I can say is wow!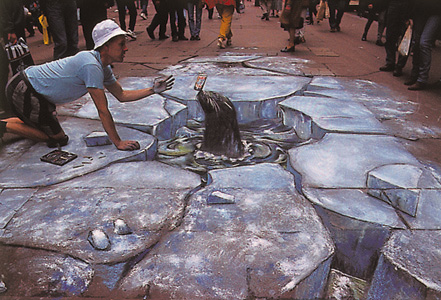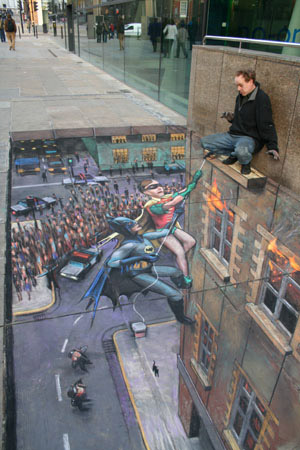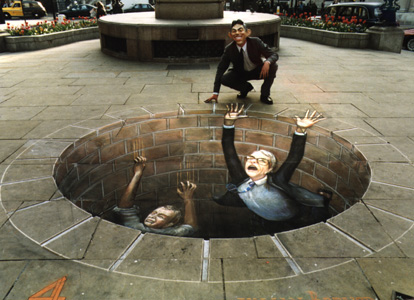 [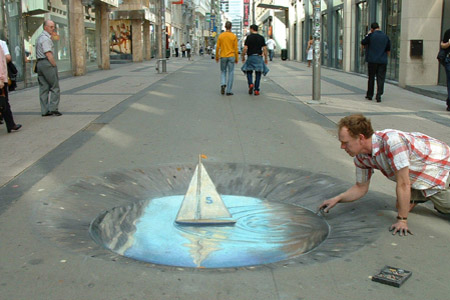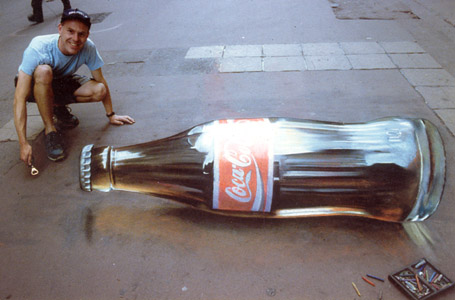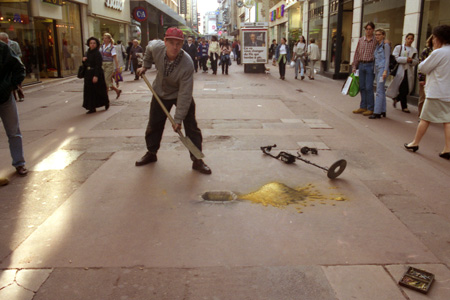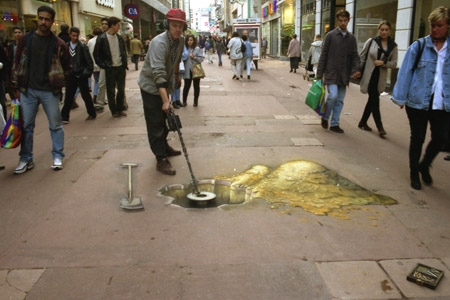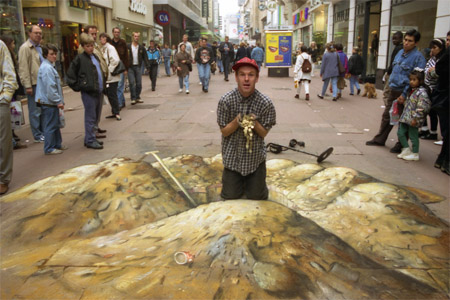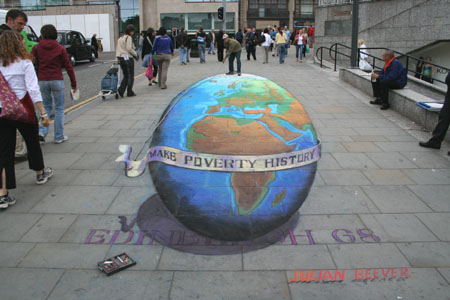 [