Lana Wachowski Creator of the Matrix & Transsexual?
By beth
Executive Editor
Published: Sat Jan 14, 2006 4:46 pm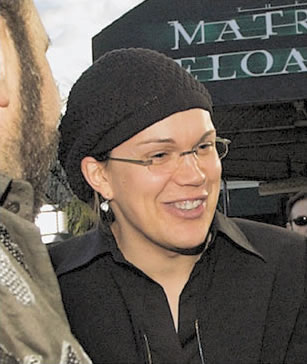 Lana Wachowski Creator of the Matrix & Transsexual?



This morning Backwards City posted an article called The Mystery of Larry Wachowski which referred to a Rolling Stones article that talks about rumored Matrix creator and her personal life.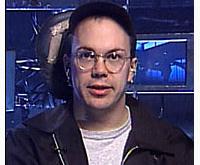 If you've been asleep at the computer for the last ten years, I'll fill you in. The Wachowski brothers are known as the masterminds behind the legendary trilogy called the Matrix. Overnight millionaires, one of the brothers "Larry" supposedly began the transition from male to female, by beginning the process of taking hormones, and dressing in her new gender.

No information from the Wachowskis have denied or confirmed the rumors, and the public was left with a much more feminized Lana when she appeared at the 2001 Cannes film festival.

I found the Rolling Stones article very condemning, and consistently trying to connect Lana with stereotypes, rather then facts. I wonder if the Triad's own Transsexual celebrity Jamie Koufman received any bad press after being featured in the Winston Salem Journal?

Which brings me to a more interesting question? How would your job, your neighborhood, or your church react to a transsexual? Would Greensboro openly accept it? Would your church throw them out?

And the even bigger question is:

Is Trinity, Lana?
By schitzy1
Guest
Published: Mon Jan 16, 2006 10:46 am

As I read this ironically there is one of those Chuckie sequels on. The killer Chuckie doll and his wife are just finding out and dealing with the fact that their son wants to be their daughter. Worse than that their child in gender limbo just also announced that she does not want to be a killer, she wants to be in show business. It seems that the transgendered issue is becoming more main stream.
By beth
Executive Editor
Published: Mon Jan 16, 2006 11:04 am

Chucky?

By beth
Executive Editor
Published: Sat Mar 25, 2006 6:43 pm

Now it's Linda Wachowski, according to the SunTimes...


Quote:
Sounds as though Larry Wachowski -- one half of the Chicago-born, super-successful brother team (along with Andy Wachowski) that created the "Matrix'' films -- is about to make a life-altering move.



According to those close to the extremely reclusive duo, Larry is about to finally become "Linda.'' Wachowski, who has been living and dressing as a woman for some time, reportedly is preparing to take the final step and have sex-change surgery. As always, it was impossible to get any comment from the press-shy Wachowskis, but several longtime friends of the Rogers Park native confirm Wachowski is planning to complete the process of becoming a woman.

Wachowski's sexuality and sexual preferences have made headlines since his nine-year marriage to Thea Bloom turned into an ugly divorce battle over the past couple of years. During courtroom fights over the millions generated by the "Matrix'' films, Bloom made veiled reference to her husband's proclivity for cross-dressing and his taste for less-than-conventional sexual activities. Bloom accused Wachowski of being "extremely dishonest with me in our personal life,'' and blamed the couple's initial separation on "very intimate circumstances concerning which I do not elaborate at this time for the reasons of his personal privacy.'' Numerous press reports have highlighted a long-term S&M dominatrix relationship Wachowski maintained with the owner of a Los Angeles area sex shop.

By Matt
The Voice of Reason and Dissension
Published: Sat Mar 25, 2006 11:53 pm

She/he wrote a great set of movies.

Who cares about the gender stuff? Not newsworthy.
_________________
Procrastinate now, don't wait until later.