5 Toes, The Two Tounge Cat
by
Published on October 16th, 2005, 3:55 pm
Rift: X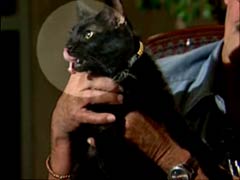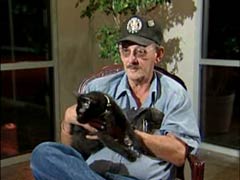 Greensboro, NC -- Let us introduce to you Five-Toes, a one-of-a-kind cat.

The Dobson feline was born with five toes on each paw, hence her name.Advertisement



But what makes her even more unique is the fact she was born with two-tongues.

Her owner Bill Whittington remembers the big surprise he got last December.

"I started out and she flicked them tongues out and with a yell I let out. I believe everybody and his brother would have heard it, if they'd had been awake."

He says people laugh about her, until she shows her tongues.

Whittington says five-toes is the only one of her kind. And Ripley's Believe It Or Not agrees. The keepers of unusual records is featuring five-toes in their 2006 guide.

Five-Toes paid a visit to the WFMY Good Morning Show set on Thursday.

To see her full visit with Rosemary Plybon, click here.

To see a shorter version of the video, click on the play button to the right of this story.